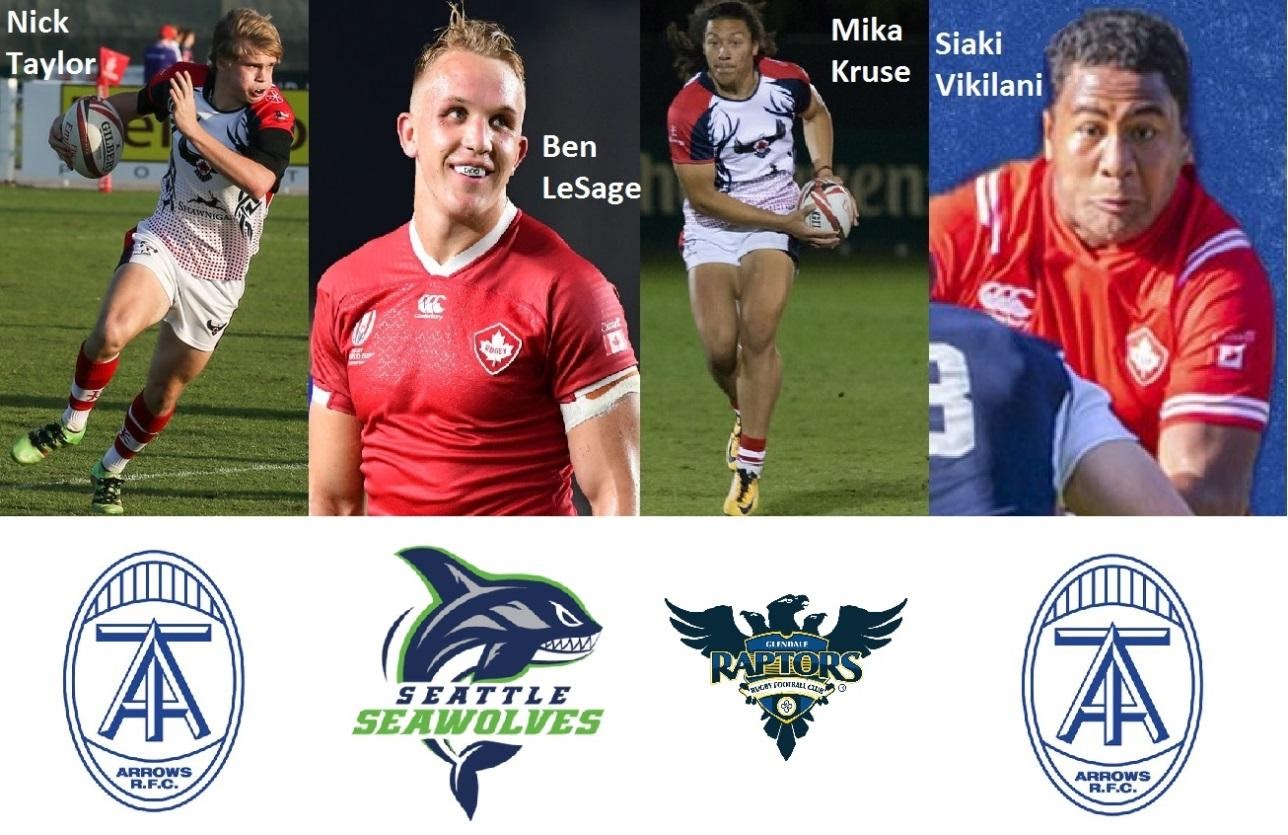 The Celtic Barbarians' connection with Toronto Arrows has come full circle with power-forward Siaki Vikilani and International Centre Ben LeSage as the latest pro signings of Barbs juniors.  The two Western Canadians join Mika Kruze (Glendale Raptors) and 2020 Seattle Seawolves' draft-pick Nick Taylor who both starred for the CBs in Dubai representing North America.   Coach Cam Wilton is thrilled with the progress of his college athletes in the last few years.  "The high-end talent is starting to come off the conveyer belt and it's so rewarding to see these young lads getting recognized by the Pro clubs.  We also have a few dual-citizen players who have bounced between Canada and USA National Youth Programs but will now have to make tough decisions about which flag they will fly" says Wilton.  "I am excited to see another wave of talent make a splash in the MLR once they come out of the USA Colleges and Pacific Pride program".
Barbs coach Robin MacDowell has worked with a few of the boys in Dubai on the North American Selects 7s. "We could see the impressive talent and power of the boys at 18 years old, but they needed to spread their wings on the world stage.  The CBs provide a great bridge from Academy to Pro Rugby for these young stars."  
With the great showing of the newly-formed Elite Men's team at the famous Rugbytown 7s tourney in Glendale, CO, the Barbs have committed to entering Elite men's and women's tourneys all over the globe.
edited by Julie Reid